82 Comments
I been searching for a movie which I really don't know the exact name to it but can anyone help me… Dubbed by Mayura Hopefully I'm spelling the name right "Barat Wat Sopon" It's a horror movie I believed it came out in the early 2000's I watch the movie in 2004… the main girl was a ghost wondering around her village and a temple.. please can anyone find that movie for me??Thank you so much
Lin
I was wondering if you have this old lakorn with Egkarat Sarasook and Sine Inthira Charoenpura. It's all about the main girl has to pretend to be a boy in order for her parents to be together since her grandpa wanted a grandson instead of a granddaughter. Below are the title, lakorn cover and link to the opening of the lakorn. I hope you would have it because I really loved the lakorn and missed watching it. Thank you for your time.
Jao Sua Noi
https://m.youtube.com/watch?v=8M7Z_hsOw7w
https://lakorns-th.blogspot.com/2015/05/2543.html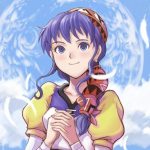 just an update that I plan on re-uploading most of my KM videos back in a few weeks.
Theary

Hi Chenna i need more part Mohitirith Neang Kla the movies getting good thanks for your time…

episode 16 is the latest i have, and it's just added. 🙂

When will you be uploading the next few episodes of Robang Muk Keo 29, 30, etcs?

Thanks

Paula, can you upload more Robang Muk Keo next week? You've got a big movie fan waiting for more Episodes….

Thank you

Aiyah

I was wondering if anyone has these old drama dubbed by mayura, "Yod Ya Yee" with num and Vicky Sunisa Jett and
"Ruk Sood Hua Jail or Srolang Bin Besdoung" with Janie and Pol. If you do, pretty please upload them whenever you have time. I hope that more old mayura dub Thai drama are uploaded.
Thank you.

Hopefully the links well help know what drama I'm referring to.

https://m.youtube.com/watch?v=lp9d9bL4Has
https://m.youtube.com/watch?v=iDnRu2ypU5g

Abee

anyone know of the the name of thai lakorn about a spider spirit or ghost and her essence or heart/ ashes is in these small clocks. Its a bit boran and modern from the 90s kinda creepy and scary

Monica

Can some of the Mayura lakorns be re-uploaded like Yod Nam Tawan where the first and last episode don't work. Please and thank you.

Nadia

Hi, I was watching Lbeng Snaeha or Game Snaeha and it just disappeared from your Modern section. I'm not sure if you took it down or there was a problem with it? I didn't get to finish it and was hoping you can add it back please?

Nadia

Thank you so much! Also, last night I started to watch The Crown Princess starring Yaya & Barry. Today I can't find it. Is there a reason it disappeared as well?

Mimi

Hi Channa,
Do you have Thai lackon kha khong kon 1993 in Khmer is
តំលៃនៃ​មនុស្ស​ is Mayura voice. If you know where can I buy it.
Thanks

Hey Nadia did u check under Hd section? its there bcuz i just upioaded that as well.

Nadia

Oooh ok…I never knew what HD & KM meant so I never thought to check in there. Sorry! Thanx again!

Hey bong chenna, how are you doing? I noticed you once uploaded the movie Chleuy Sak, and some of the old links are not working anymore. I also have this movie but my copy seems to be missing a few episode; I never realized it until recently. I was wondering if you would be interested in selling a copy of the movie? I have no idea where to find another copy because there is no more video stores anywhere. lol Thanks bong. 🙂

hi LianNiChang, i'm not sure if i still have it. most of the old dvds i used to have are either scratched or just not working. i wish i have kept them in better storage. most of all i have now are usually digital. 🙁

Is there a Ntry dub of Kaew Lorm Petch. Also, is there a dub for the 2009 Nam Pueng Kom

heyy talayrissaya sorry for the ong response… i used to add the 2009 drama Nam Pueng Kom under mayura i think. nd for Ntry dub of Kaew Lorm Petch i think i also added as well but not sure f its Ntry.

4 what drama r u talkin bout talayrissaya

Misty

Hi bong Chennai's,
Do you happen to have the series for the four law enforcement drama from channel 7. Porsche and kwan
Aom and Sammy, weir and Peak and Mik and Stephanie?
Thank you! I remember it got posted back then now it got disappeared. Stay safe!!

Hey Misty all the dramas r in the HD section on the above tab. Enjoy!! nd stay safe urself!!

Misty

Hi bong Chenna,
Thank you again! I found the drama right after I post my comment. Thank you!!!

Chenna,

May you please upload more episodes for this drama, "Tarunakam Chivit Turkey"? It's said 64E, but the show still continues. Please, and thank you!

Hey srey sorry thats all the eps i have for it. Its says end there so thought it did..

Kim

Hi Bong Chenna,

I am sure you have several requests and are super busy, but I was wondering if you can re-upload Wanida (1991) Mayura version? I clicked on the link and it's no longer working 🙁

Thank you for all your hard work and all your uploads!!!!

its ok kim… if i find it i will add it back on..

Can you please upload the movie name "Rern Noppagow". Thank.

ok i will add tmr. had that on hand…

hey sameperson i used to have those but theyre broken now. sorry. if i flnd the dvd ill add it back on.

sameperson

What were those two lakorns called on this site? (Proong Nee Gor Ruk Ter is Saek Sneah Bong)

HI Chenna , Can you find some more old thai movies dubbed by Mayura Voice Production , I like them , thank you.

hey SOKHOMPICH im actually starting them this week.

sorry kendall for the long response and sorry tha i dont have it with me atm.

hi sky i dont have n e in thai dubb rght now

Alexius

Hi I'm looking and wondering if you might have an old Thai movie called rak dai Mai tha hua kai Mai pen? Star cheer and Kade Tarntup in 2004.

hey alexius i'll keep an eye for it. If i do find it, i will b glad to put it up 4 u.

hey kendall, i'll try go thru my dvd to c if i have it .

hey kendall, i was actually working on that but i couldn't rip some of the eps out. I'll have it on once i find someone to fix my hardrive with all my dramas in it….sorry bout the inconvenience.

Jenny

Hi Chenna,

Do you have the Thai drama Pteas Meas (Dome Thong) staring Saranyu and Nattarika which was dubbed by Mayura?

hey jenna, srry for the long response. i do have that drama but i think there's an issue with it, like no sound on couple eps…i will look into it..

oui Thanwarat

Hey , I just watch Chak Jivit Neang Sakao Duen/ Do you have the original sound of this series? Im from Thailand but I cat find this movies!
please answer me back!
Thanks
paliuoui@gmail.com

T

Hi! Do you have the old "Tngai Del Rong Cham" is with the actor Bird and Ann. I have been looking for this Mayrua dubbed for over a year now and no luck. I hope you can upload that for me and the new generations to see it.

Thank you

hey T, im not sure if i have it…if i do, i'll be glad to add it 4 u.

Wayhaa

Hi Chenna!
I'm looking for this drama, Domlai Ney Monus (Kha Krong Khon 1993) starring Nusaba and Santisuk

https://www.youtube.com/playlist?list=PL7pxeO2Z7XzO3zevou48h3CQlxq1BcQCX

Do you know if this was uploaded anywhere or do you have it? I know you have a lot of old Thai dramas so I thought I would ask. Been look for this for so long, hope someone can help me out.

hey wayha, im not even sure if i have it..im still in the process of recovering my vids from the hard drive. If i have it, i'll ad it in 4 u.

Wayhaa

Thank you Chenna! I hope you do find this drama, fingers cross! Thank you for uploading all the dramas back! I know it's a lot of work. I haven't been uploading to here for awhile since the Khmer video stores in my area don't have old dramas I like and some are closed.

hey np wayha. it might take me a bit time bcuz im having issues getting my 2nd hard drive to work. so far i checked for ur drama in my first hard drive nd i don't have it..

Lay

Hello dear.. can you add more thai drama (Veasna Pheakryear Acheep) please and I hope you don't mind about my request..
Thanks

Sophine

Hello there! I was wondering if you have these movies:

-Kompoul Snae Kompoul Kietwgaw, with Chakrit and Yardthip
-Lbech Snae Lbang Pchea Bhat, with Chakrit and Kob

I love ALL the Mayura movies!!! Please keep uploading!!! It's so great to watch all the good stuff again!!!

Can you please find the movie Som Taki Gom Lit……"please Sun do not set" the actress is Kathaleeya McIntosh

Hi Chenna, I'm looking for the lakorn from 1996, the khmer title "gumlung Attitarn"
(thai title: duay raeng attitarn) Starring Sarunyu Wongkrachang and Suvanant kongying

Hi Chenna,
Im also looking for these titles dubbed in khmer.. I can only give you the thai title as I don't know the khmer.

Khemmarin Intira 1997
Palung ruk 1998
Sri ayodhaya 2017

Thanks you.

Heyy goggles80, sorry i don't think i have these dramas….everything i added so far is all i have..the rest either ppl borrow, lost somewhere, or dvd got destroyed.

oh that's a shame, thanks anyways..

Is it possible to get Game of Thrones Khmer dubbed?
its one of the best tv shows i've seen and was trying to share with family members

Sen Sai Lai Ruk Dubbed in Khmer?